30-Day Mind-Body Reset with Ayurveda
A personalized health plan for your unique needs.
Having a healthy mind and immune system is the key to protecting you from exposure to pathogens.
Learn how to reset your body's ability to manage stress with the ancient wisdom of Ayurveda.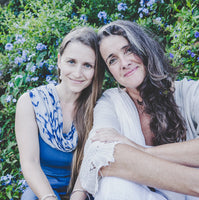 Meet Your Practitioners
Kate Bentley, MA-Ayurveda and Danielle Knight, CAP have over 30 years combined experience.
Learn More
Product sales are currently on hold due to COVID-19. Check out our blog to learn more about plant medicine.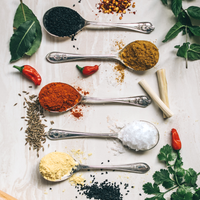 Spice it up. . .
In Ayurveda, proper digestion is key to good health. That's why our custom formulations are designed with your unique mind-body type in mind. Find out which spice mix is best for you!
Find my spice mix